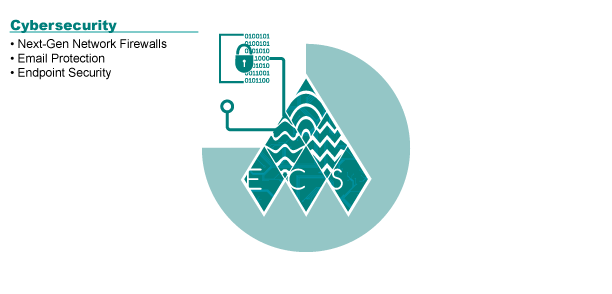 Cybersecurity is the practice of defending computers, servers, mobile devices, electronic systems, networks, and data from malicious attacks. It is important to have a proactive approach to defending your sensitive data. Cybersecurity is essential for all workers whether in the office, hybrid, or remote.
ECS takes a layered approach to achieving this for your business. We utilize an array of tools and techniques to prescribe the correct levels of security for your needs.
If you would like to set up a consultation to discuss your IT needs and the solutions we could provide, fill out the contact form below and an ECS representative will in touch.