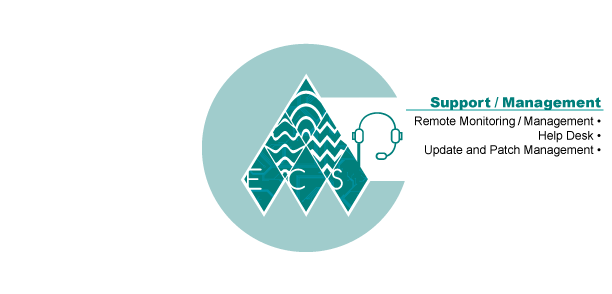 Our support team keeps track of your software and hardware to provide your equipment with tested and approved application patching (updates).Your attention is best served by focusing on your business, while our IT team will focus on making sure your equipment and programs are operating at their peak performance and security levels.
ECS takes a proactive approach to antivirus, anti-malware & anti-ransomware management. Our configurable executive reporting will keep you informed about the performance of your infrastructure.
If you would like to set up a consultation to discuss your IT needs and the solutions we could provide, fill out the contact form below and an ECS representative will in touch.