Mitel MiCloud Contact Center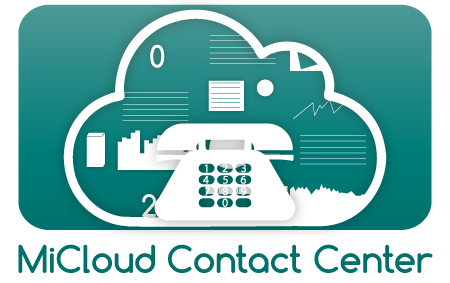 Get Automated, Mobile, Social
Today's consumers want the ability to self-serve and communicate in their media of choice (voice, video, text, chat, social media). Bring it all together under one powerful, easy-to-use platform so you can give customers better, faster service on their own terms.
Deliver Superior Customer Service
Build strong, lasting relationships with customers by giving them more choices, better service, and prompt answers. You can also infuse real-time insight into every customer interaction when you integrate CRM and sales applications with MiCloud Contact Center.
Expand Your Horizons
Traditional siloed contact centers are costly to manage and complex to integrate. With MiCloud Contact Center, you can manage your customer interactions seamlessly while taking advantage of the latest industry features—bringing your entire business closer to the customer.
Applications
Contact Center Management
Interactive Contact Center and Visual Queue>/li>
Automatic Call Distribution (ACD)
Interactive Voice Response (IVR) Routing
Multimedia Contact Center
Screen Pop
Outbound Dialer
Remote Agents
How it All Works
With MiCloud Contact Center, you get a business phone system that just works, but for those of you interested in what's under the hood, let's break it down. The brains of the system reside in our geo-redundant data centers and continue to provide service even in the rare event one goes down. Information and voice calls securely traverse the public Internet to reach their final destination using voice over Internet protocols (VoIP). Employees enjoy the same communications functionality regardless of whether there are in an office, on the road, or working from home.