Communication Solutions for Legal/Financial Services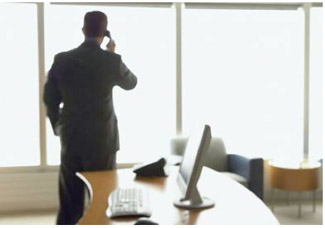 The financial/legal services industry continues to face globalization, regulation and consolidation challenges. Consequently, the deployment of communications systems within this sector today is largely a mix of existing, competing and new technology often operating in silos, and many times creating costly barriers to effective client service, risk management, and operations.
In an environment where performance is measured by client loyalty, and where speed, accuracy, and reliability are the foundations of success, the industry is seeking communications solutions that are integrated, secure, flexible and fast.
Mitel's Financial/Legal Services Portfolio harnesses the power of IP to fuse communications across a multitude of business units in real time. We help you gain a competitive edge with mobility, collaboration and business continuity solutions that enhance client services, streamline business processes and lower the total cost of ownership with flexible deployment options and a clear migration path.
"Thanks to ECS and their innovative solutions to our office communication needs, we have been able to upgrade to a telephone system that provides the technology to communicate through our network …Thank you, ECS!" - The McDonald Group Erie, PA