ECS Has the Solutions for Manufacturing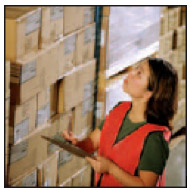 Global competition is challenging manufacturers to accelerate their design and production cycles, manage extended supply and distribution chains more efficiently, and adapt more quickly in response to market fluctuations—all while increasing operational efficiency and reducing total costs.
As businesses grow and expand into multiple facilities, ECS knows that the need to stay connected to each other is of utmost importance. Knowing that ECS can network facilities together to reduce costs and simplify communications. Networking also enables employees to access information, application and communication tools anytime, anywhere, and instantly connect with suppliers and customers. Whether it is a one to one meeting or a large group ECS can provide the tools to have audio or video conferencing.
To help stay connected ECS's products can also allow for workers to go mobile. When employees need to visit customers but still receive e-mail and important information all they need to take is their BlackBerry smartphone and they have it.
"ECS provided economical phone system suggestions, great technical support, and a turnkey installation so that we can continue to focus on our business." - Leland Brake, DuBois, PA
Mitel Solutions
Anywhere/Anytime Information and Communications: With Mitel wireless solutions and industrial-grade devices, data, applications, and communications tools are always accessible.
Faster, More Coordinated Responses: Teams can converge instantly via voice- and video conferencing to resolve issues and stay synchronized.


Better Access to Information: Critical information can be screen-popped to purchasing, sales, and support teams, so they can make more informed decisions and provide personalized service.


Increased Efficiency, Lower Costs: More efficient call routing and automated services (information access, ordering, etc.) improve efficiency while reducing staffing requirements.


Increased Communications Oversight: Real-time and historical reporting tools empower administrators to monitor performance and drive continual improvement.


Comprehensive Solutions: Mitel has extensive experience optimizing communications for manufacturers, and provides complete support, from initial system assessment and design to implementation and ongoing management.